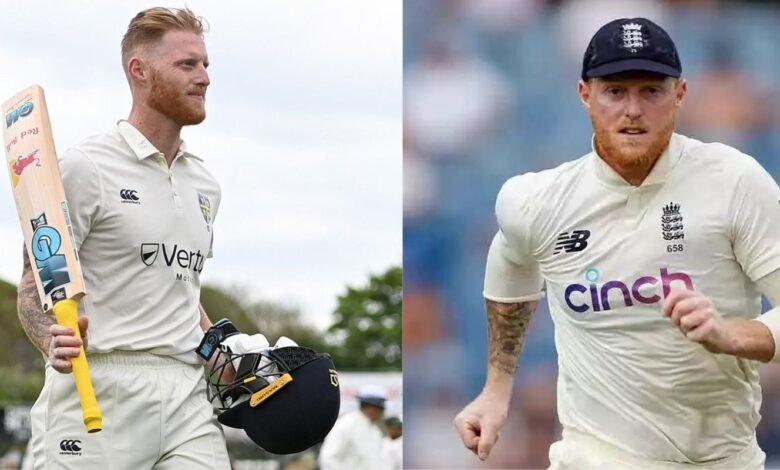 England will be looking to make amends in Ashes 2023. In the previous Ashes, they were extremely poor and left their fans disappointed. However, a lot has changed since then. Although Australia is a strong unit, England has the resources to out-skill the visitors. England has always been lucky with regard to foreign-born cricketers who represented the team. A few will take the field in Ashes 2023, too. Here, we take a look at two players born outside England but will represent England in Ashes 2023.
1) Ben Stokes – New Zealand
Of course, Ben Stokes is the high-profile name on this list. Born in New Zealand, Ben Stokes has become a cult figure in English cricket, helping the team to win quite a few trophies. Currently, the all-rounder is also the captain of the squad.
It will be important that Stokes does well against Australia. In the previous Ashes held in England, it was Stokes who saved the day for the hosts. A similar performance will be expected by the cricketer in both departments of the game. Stokes should also do well as a captain because Australia is an in-form unit and it will take wise decisions to break the team.
2) Jofra Archer (If Fit) – Barbados
Jofra Archer is one of the players born outside England but will represent England in Ashes 2023. Archer has returned from injury but still has injury issues. Nevertheless, if he is available, he is sure to play at least one game because of the impact he adds to the bowling department.
There are not many players who have the skills that Archer possesses. On their day, they can win the game single-handedly and hence, it is difficult to keep them out for long. Also, Archer is a decent batter in the lower order. Such cricketers are very vital in the Test format and hence, the Barbados born cricketer might also play in the Ashes.