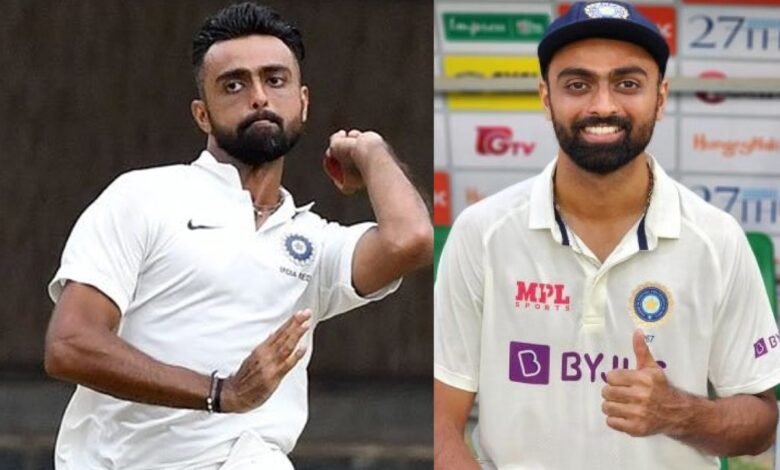 India and Australia will be involved in the Border-Gavaskar Trophy in February-March this year. The last two editions happened in Australia. Hence, it is after a long time that it is happening in India. Interestingly, when the event happened in 2010 in India, a few players were a part of the squad who will also play in the upcoming campaign. On that note, here, we take a look at two Indians who were part of the 2010 BGT squad in India and also feature in the 2023 BGT squad.
1) Cheteshwar Pujara
Cheteshwar Pujara made his debut in the 2010 BGT. The game was held in Bengaluru. Although he could not make an impact in the first innings, he made up for it with a solid knock of 72 in the second innings.
Since then, Pujara has played in all BGTs. Especially in the last two cycles, Pujara had a great role in India's success. A few months ago, it looked like it was hard for Pujara to get into the Indian squad. However, after doing well in County and further showing good form against Bangladesh, Pujara has earned his chance. It is important that he does well in the upcoming series.
2) Jaydev Unadkat
Jaydev Unadkat is one of the Indians who were part of the 2010 BGT squad in India and will also feature in the 2023 BGT squad. After a long time, the left-arm seamer from Saurashtra made his comeback to Team India.
However, at that time during 2010, Unadkat was in the discussion when it came to the Indian Test Team. India needed more left-arm pace options and Unadkat was a bright youngster. Hence, he got a spot in the Indian Team. That said, he did not play any match. He also did not get a lot of chances later on. In the upcoming BGT, though, Unadkat might get a chance if India decides to play three seamers. However, that is unlikely to happen.