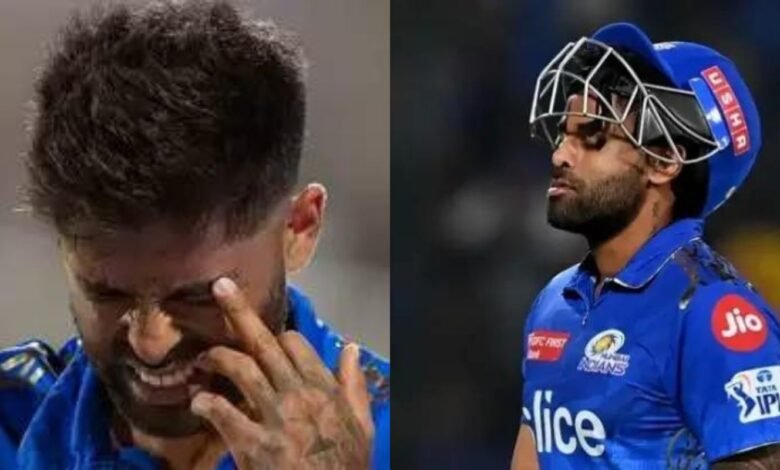 Mumbai Indians defeated Delhi Capitals to open their account in IPL 2023. It was a convincing win for them as both the batters and the bowlers stepped up. Next up, they will face the high-flying Kolkata Knight Riders on Sunday. Despite the win, MI will have to take some key decisions to ensure a victory against KKR. On that note, here, we take a look at two bold decisions Mumbai Indians should take for the next game against KKR.
1) A break for Suryakumar Yadav
Suryakumar Yadav has been struggling in recent times. Against DC, he was out for a golden duck. For a few cricketers, a break helps them a lot. We have seen this in Virat Kohli's case. Hence, in this regard, it won't be a bad decision if SKY takes a short break for one or two matches.
That said, it would be a bold decision by Mumbai Indians if SKY does take a break. He is a popular cricketer and is the heart of this batting line-up. Players of such a class need just one inning to break free. In such a situation, if it does happen, offering a break to the player will be a massive and bold move.
2) Play Ishan Kishan as the finisher
To play Ishan Kishan as the finisher is one of the bold decisions Mumbai Indians should take for the next game against KKR. If SKY does take a break, MI would have a massive hole in the middle-order. They could take a punt on Ishan Kishan, who has found success in this slot in the past.
Due to his price-tag and reputation, Ishan has been unable to take a lot of risks in the powerplay. This is also affecting Rohit Sharma. In the middle-order, Ishan will be forced to take risks, which could actually help him. Also, Mumbai can have someone else at the top of the order, who can take on the bowling and give time to Rohit Sharma to get into his groove.